Picking asparagus on the island of Krk – experience authentic Mediterranean cuisine and spend an unforgettable vacation in our apartment!
Hello everyone, I'm Robert, and I own an apartment on the beautiful island of Krk. Today I would like to share with you my personal experience of picking asparagus on our island.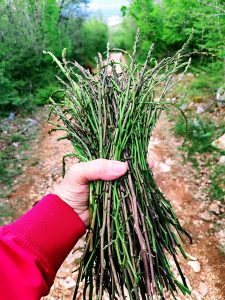 As many already know, the island of Krk is known for its beautiful beaches and crystal clear sea, but today we will focus on something different – wild asparagus.
Every year at the end of March and beginning of April, the island of Krk becomes a paradise for lovers of wild asparagus. Asparagus is incredibly healthy and rich in vitamins and minerals, and its taste is simply perfect. That's why, if you ever find yourself on the island of Krk at this time of the year, be sure to take the opportunity to embark on an asparagus-picking adventure.
I have been a fan of asparagus picking for many years and I look forward to this event every year. There is nothing better than an early morning walk through untouched nature and looking for the best asparagus. Our island is full of places where you can find wild asparagus, and I can give you some tips.
The best places for picking asparagus are generally the edges of fields, roads by the sea, fences, and hedges. Asparagus grows in sunny places, so pay attention to the places where the sun shines the most. When you find the asparagus, it is necessary to carefully tear it to the part that is not flexible and allow it to break, being careful not to damage the upper part full of juices. Usually, it is 20 to 30 centimeters of the shoot.
Once you've collected 30 to 50 asparagus pods, it's time to cook. There are many ways to prepare asparagus, but I recommend that you simply boil them in salted water and serve them with olive oil and lemon. Also, my wife has many recipes to share with you that you will surely enjoy.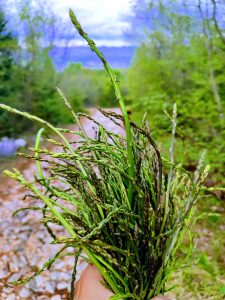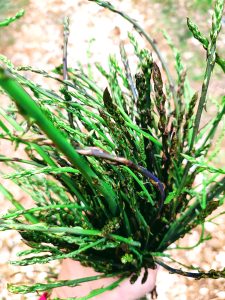 I hope I managed to convey to you my love for picking asparagus on the island of Krk. If you are interested in staying in our apartment while enjoying asparagus picking, feel free to contact us and book your stay. See you on the island of Krk!
And if you like our apartment, check the available dates and book immediately without commission on the most favorable terms
Check available appointments and book immediately without commission on the most favorable term
Check out our links on social networks:
Facebook, Twitter, Youtube and Tripadvisor